Geschrieben am
Durch Wilma Peelen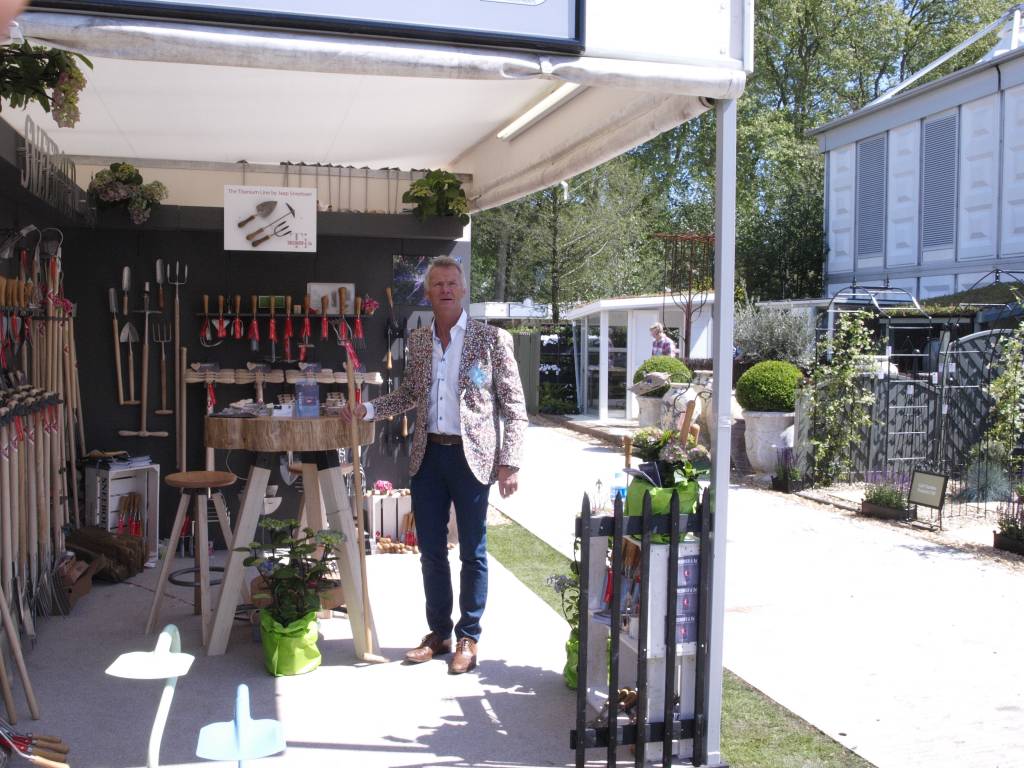 The world's most prestigious flower show that inspires millions through showcasing the best in garden design and Sneeboer Tools. Jaap & Wilma would love to see you at our Sneeboer stand PW 266! From 23-26-May
For this year's show we have redesigned our Planting Line set and collaborated with Twool from the UK who produce sustainable twine of the rare breed Whiteface Dartmoor sheep.
Since meeting at RHS Chelsea Flower Show 5 years ago Sneeboer and twool have forged a friendship based on their mutual admiration for each other's products and philosophy. Combining the very best of these two artisan manufacturers they deliver the Sneeboer twooline, a garden drill line of excellence for precision gardening and landscaping.
In addition to that we will bring as always a lot of our quality tools you can try and buy and this year including our maintenance kit and our exclusive wooden luxury cassettes developed with traditional cassette maker Krepel.
If there is a specific tool we can bring for you let us know since we are not able to bring our entire tool collection.