Dear Sneeboer Customer,

December is all about gifting. But we know it's hard these days to be original. Especially for businesses operating in the environmental sector there isn't much of a matching choice. That's why we feel that handmade garden tools that last over a lifetime are the perfect Christmas or New Year's gift for all of your employees, partners, and every other person you want to thank for a prosperous 2018! We've carefully selected our 3 most commonly used tools and offer those at a price ranging between €30 and €90 per giftbox. Click here Sneeboer Gift Set and we'll tell you everything about the options at hand. All the best, 
Jaap Sneeboer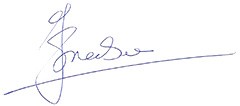 "It is an honour to make world's best garden tools for you and it is our wish that you enjoy them for a long long time."