Vintage garden tools
Old-fashioned craftsmanship is rare nowadays. Many products are made mechanically. That's often faster and cheaper, but not durable. Especially for products that have to take a beating, such as garden tools, this sturdiness is very important though. We prefer to choose quality: vintage garden tools with a lifetime warranty.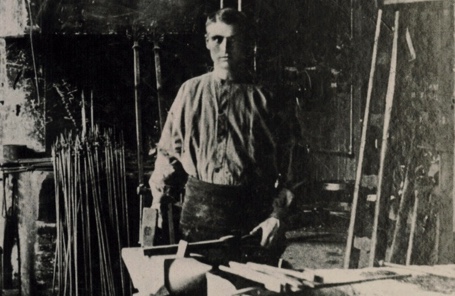 Age-old traditions and modern ideas
Our garden tools are made of stainless steel that we forge and finish by hand. The items are therefore very popular worldwide with the discerning gardener. Our vintage garden tools are a perfect combination of age-old traditions and modern ideas. They are made from high-grade materials that meet the standards of the FSC quality mark. We are proud of these genuine traditional Dutch products that truly last for generations.
Innovation and tradition: vintage garden tools from Sneeboer & Zn
At Sneeboer we keep tradition yet innovate at the same time. Smart novelties make your work easier. Within our line of vintage garden tools, the transplanting trowel with opener is a good example! Durable and convenient! We also offer tools for left and right-handed people, garden tools that are suitable for use while standing up or kneeling down and a 'luxury line' for people with smaller hands. This line with the long handle offers more grip and a better hold. You can also personalize your vintage garden tools by having your name or a text engraved in the wooden handle. Once you've worked with Sneeboer garden tools, you'll never want anything else.